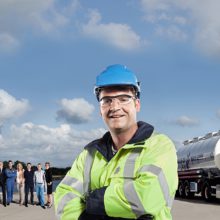 Nijhof Wassink has been awarded the honorary title based on the high level of operational performance. The criteria are on-time loading and delivery reliability, as well as collaboration in the field, number of incidents and spills and the communication of near miss reports to the shipper.
Next to the operational performance there was also a very high score for health, security, safety and environmental (HSSE) related subjects. The Dutch logistics company said extensive training and actual involvement of its employees were behind the success.
This year the award has been renamed to the "Frans Fiers Award" in recognition to the work of Frans Fiers, who worked for Shell Chemicals Europe for many years before retiring at the beginning of this year.