Hermann Adrigan explains the advantages of FIBCs made from PET tape fabric and highlights the main growth markets for the company
Could you provide us with a short overview of Starlinger and its areas of operation?
Starlinger has been in the mechanical engineering industry since 1835 and has been supplying sack production machinery and turnkey plants worldwide for over 45 years. Our machine portfolio includes extrusion lines for a wide range of special tapes and monofilament yarns, circular looms that cover almost all fabric types from leno fabric to heavy duty fabric for FIBCs, extrusion coating lines, printing lines, semi- and fully-automated conversion lines – everything that is needed to produce woven packaging from plastic tapes.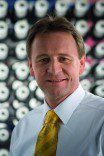 Starlinger is also a global player in plastics recycling and refining. We supply machinery for the recovery of various types of thermoplastic waste and for food-grade recycling of PET beverage bottles, as well as technology for IV increase and decontamination of post-consumer recycled food grade PET and HDPE flakes and pellets.
Bulk Distributor covered your launch of an FIBC made of PET tape fabric at Interpack 2015. What advantages does this type of bag offer and how has it been received in the market?
Compared to existing FIBCs made of polypropylene tape fabric, PET FIBCs have superior dimensional stability because of their higher rigidity, excellent creep resistance, and low thermal shrinkage. This means they maintain shape and circumference even during long storage periods and in hot conditions. Also, their excellent surface resistibility avoids damage through abrasion, which is an issue during transportation, especially on the road. The use of PET FIBCs could help to avoid breakage and product loss due to damaged FIBCs, and increase the lifecycle and the rate of re-usage of multi-use FIBCs. It minimises not only the breakage rate, but also helps to reduce packaging costs as well as the carbon footprint of an FIBC.
As with all things new, the PET FIBCs are generating great interest in the market, and we are presently conducting tests with customers for various possible applications. The main assets of PET FIBCs are the specific advantages they have compared to FIBCs made of polypropylene. For example, they are perfect for storing and transporting polymers and powders with high flowability, such as expandable polystyrene beads or polymer chips with slip additives. In this and other areas PET FIBCs will replace PP FIBCs because of their special material characteristics. PET FIBCs are also a cost-cutting alternative to expensive packaging such as cardboard octabins.
We are seeing strong growth in terms of FIBC production equipment in China, India, South America and Russia
What other innovations has Starlinger introduced recently for FIBCs/big bags?
We have recently introduced the heavy-duty circular loom RX 8.0 and will launch another new loom for FIBC fabric – the FX 10.0 – at this year's ITMA in Milan. Both looms produce high-quality fabric, have low maintenance and spare part requirements and are cost-efficient. The new reed design allows us to produce oil-free fabric, which is crucial for further process steps such as printing and laminating. With the FX loom series we have achieved an additional quality and productivity increase of 25% to 30% and could reduce the production costs per square metre of fabric significantly.
Generally speaking, the trend is going towards lower fabric weight while maintaining the fabric strength and stability as this helps to save raw material costs. However, some industry and country regulations specify the fabric weight for certain applications so that the producers are bound to obey them.
What are the main growth areas for the company at the moment?
Currently, we are seeing strong growth in terms of FIBC production equipment in China, India, South America and Russia. In general, Southeast Asia, Latin America, the USA and many of the CIS countries are strongly growing markets for Starlinger at the moment. The advantages of woven fabric for end-consumer packaging such as pet food sacks or packaging for ready-mix and other building materials are more and more recognised.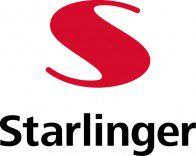 How competitive do you consider the market you operate in?
Our sector is a very competitive one. Especially for a turnkey equipment provider like Starlinger it is a continuous challenge to stay ahead in all areas of woven packaging production technology. There is a clear trend towards high-quality packaging producers on the one hand, and suppliers to the commodity industry on the other. Starlinger pursues a 2-model strategy so that we can provide to both: Industry leaders in high-end packaging opt for our latest technology developments, while commodity packaging producers benefit from the continuously high efficiency and fast ROI of our machines.
There is endless discussion about the sustainability and environmental impact of plastics
How do you try to build customer loyalty?
The success of Starlinger is based on good customer relations – they have been our focus since the early days. Our customers are our partners. We want to develop and grow together, and we want to be successful together. We have many customers who bought their first Starlinger line over 35 years ago.
Are there any upcoming changes to regulations that you would like to see to benefit the packaging industry?
An objective consideration and fair judgement of plastics is one of my biggest concerns. There is endless discussion about the sustainability and environmental impact of plastics, but given the recyclability of plastic, and a considerate use of it, it is very often the most sustainable and least impactful solution compared with other materials.
How do you relax in your spare time?
I think in this fast-living and challenging business world it is necessary to use the spare time to recharge and draw new energy. For me, the best thing is to feel the peace of nature and be with my family and friends. What I especially enjoy is to create things – be it new sales strategies, packaging concepts, or a wood cabin in the forest. Maybe that's why I like my job so much – it gives me plenty of room to create.