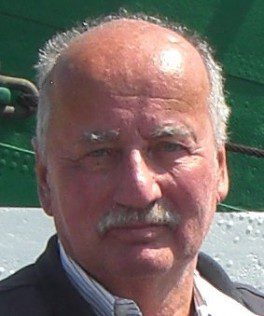 Bulk Distributor caught up with the owner of Austrian bag manufacturer Bulk Bag Tec, Wolf-Dieter Haberl, as he reflects upon 40 years in the big bag industry having announced his planned retirement and winding down of company activities this year.
You have worked with bulk bags from 1976 to 2015. What are the main changes that you have seen during that time?
We have been producing bulk bags in Germany since 1975 in limited quantities and from 1976 in Kaoshiung, Taiwan in larger quantities. The main difference nowadays with bulk bags is that they are mainly of much lighter fabric with lower length of webbing.
The factory in Kaoshiung used to make so-called 'woolpacks' for Australia and New Zealand, so they were used to weave heavy HDPE-fabric (250 gr/sqm) and used strong sewing machines and heavy sewing yarn. There was no production of webbing, which we had to import from Europe. The bags were shipped in large bales, not palletized as it is done now.
Right now, there is a lot of concern among FIBC makers about the shortage of raw materials. Have you seen similar problems earlier in your career and what do you think could be done about this?
Regarding the shortage of PP raw materials, we have never faced a serious problem during my long career. Of course prices go up and down, sometimes dramatically, but shortages happened only if local producers held back deliveries to get higher prices. With today's overproduction of crude oil there should not be a shortage of plastic resins.
How did you end up working in bulk bags? What was the industry like in the 1970s?
My career in PP woven products started actually on the machinery side. From 1970 to 1973 we lived in Portugal and I was sales manager for circular looms for PP woven sacks. At the Milan Plastics Exhibition in 1972 we presented a large 6-shutte loom, without even knowing what a bulk bag was. Our customers used the fabric as groundsheets for collecting olives, etc. These Portuguese looms were then refined and altered and built the basis of the famous Starlinger 'circular looms'. In the early 1970s I worked for a German sack trading company and this was when I had my first contact with bulk bags.
What has been the most important technological breakthrough during your time working in FIBCs?
I started my own production of big bags in Austria in 1978 and there has of course been constant development. With the rather high wages in Central Europe we had to work efficiently, first by automated heat-cutting and holing of the fabric. We developed efficient and simple machines and got them built in Turkey by a company which sold the machines all over the world, even to India and Mexico.
The other important feature was to sew a bag quickly and safely, so we used sturdy chain-stitch machines with upper feed for the body and the spouts, the belts were attached to the four corners by overlock sewing machines. This proved to be the most economical bag in terms of speed of production, cost of fabric, and the strength and safety of the bag.
Another important issue was the in-house production of webbing. It was much cheaper to weave our own carrying belts, tie-tapes and filler cords. This type of bag, which we developed by end of the 1970s, was then adopted in Turkey, as well as almost all of Europe, and today also in India and China.
A well-managed company could produce a typical bulk bag with skirt or spouts in 12–15 minutes (from fabric to ready-packed bag). I think this simple, but economic and safe, bag was a real breakthrough.
Which people would you highlight as having had the most impact on your career?
In 40 years of the bulk bag business, of course, I got to know a lot of people who also helped guide me through developments in the market. The most important person, however, was my wife, who joined our enterprise from the start and acquired a very good know-how in bulk bag making and marketing.
I also want to mention Mr Pijpers from Amoco (our first fabric supplier), Yilmaz Bastug, who built most of our machinery in Turkey, and Karl Schmitt, our very knowledgeable plant manager.
There are a lot of comapnies out there at the moment representing different aspects of the FIBC community. What more do you think they could do to represent the interests of bulk bag manufacturers?
There are so many manufacturing companies now in Turkey, India, China and Eastern Europe, who supply directly to the end-user, competing with each other and keeping prices down. But the most important issue is to make and maintain good quality, although low prices are challenging. With one bad delivery you can lose a good customer for ever.
What plans do you have to relax in your retirement?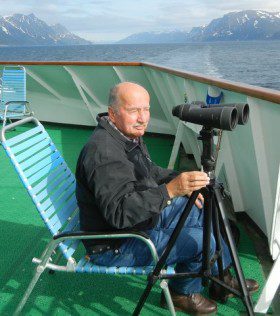 For my retirement I still plan to be around in big bag manufacturing, maybe consulting. Otherwise we plan ship cruises to Alaska and Norway and keeping up my hobby of astronomy, and not forgetting my grand-children who keep me busy, too.