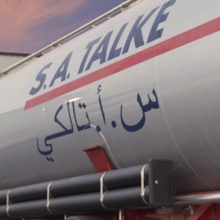 As of 1 January 2016 SA Talke will operate the on-site logistics for NATPET in Yanbu industrial city. The contract is for an initial period of three years and encompasses product handling and warehouse management. The products are premium grade PP from the LyondellBasell Spheripol process, such as heterophasic and random copolymers. NATPET is considered one of few companies in the region to use this economical method to produce a wide range of premium quality PP grades.
"We are very pleased we could secure SA Talke's support for this production entity," said Jamal Malaikah, president and COO of NATPET. "With this move we will enhance our supply chain efficiency and our customers' experience of our product and service quality."
With this contract, SA Talke extends the geographical availability of its services from its core area of Al-Jubail industrial city, on Saudi Arabia's east coast, to the western province.
NATPET is subsidiary of Alujain Corporation and operates a 400,000 tonnes a year petrochemical complex producing propylene and polypropylene in Yanbu.