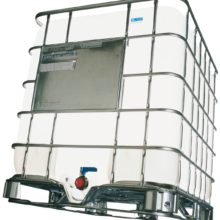 The German industrial packaging giant said the move expands its global IBC production network into the Middle-East/Asia and South-East Europe regions.
Deren is a family-managed company founded in 1987, and has a long and successful tradition of producing packaging for the chemicals and food industries. The company's headquarters in Istanbul are located at the heart of one of the country's key industrial regions with good infrastructure connections that secure regional and national supplies.
As part of the Schütz Ticket Service the new partnership will also expand its global collection network for the recycling of empty IBCs.