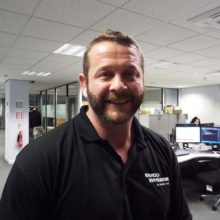 Lee Webb takes up the role in Margate with a focus on boosting efficiency, delivering shorter cycle times and improving on time delivery.
A graduate of the University of Warwick with an MSc in Engineering Business Management and a Post Graduate Award in Manufacturing Engineering Systems, Webb joins Emco Wheaton from Cummins Power Generation, where his roles included Value Stream Transformation Manager, Senior Manufacturing Engineer/Certified 6S Green Belt and Operations Manufacturing Engineer.
"Lee is a highly experienced engineer with a wealth of experience. His knowledge of operations and production within a manufacturing environment will further strengthen Emco Wheaton's production facility as well as growing the company's capabilities as customers' requirements develop," said Andrew Dawson-Goodey, General Manager of the plant.