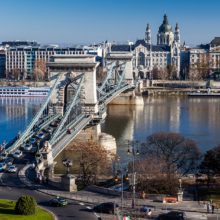 From the 1st January, Mrs Caroline Ciuciu has taken up the role of Deputy Executive Officer at the Brussels-based EPCA, with particular charge of project management for Supply Chain & Logistics and Talent & Diversity Inclusion. Her arrival at this time is intended to ensure the smoothest and most efficient handover when Mrs Ciuciu succeeds Mrs Cathy Demeestere as CEO at the end of the year. Mrs Demeestere will retire on 31st December 2016.
Mrs Ciuciu is a lawyer by training and has 17 years' experience in EU policy and regulatory affairs. She has held a variety of positions in private companies and trade associations in the segments of nuclear energy, metals and mining as well as chemicals, including as EU Public Affairs Director for Albemarle Europe.
The EPCA communications department has also been strengthened with the recruitment of Omar Mockbil as Community & Communication Officer, focusing on developing the organisation's digital communications.
The EPCA will hold its 50th Anniversary Annual Meeting from 1st to 5th October in Budapest. A line-up of world-class speakers will lead a programme with the theme '50 years of the Petrochemical Industry. What's next?'.