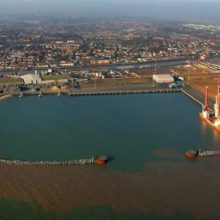 GYPC is well established as the leading UK port servicing the UK sector of the Southern North Sea offshore oil and gas industry and has other activities in regional grain, aggregate and other bulk and general cargoes. In its last annual accounts, it reported revenue of £10.9m and an operating profit of £4.5m. It currently employs approximately 65 employees, all located at Great Yarmouth.
Mark Whitworth, Chief Executive of Peel Ports, said: "GYPC will complement Peel Ports core ports business by providing both geographical and commercial diversification. It is a very welcome addition to our business portfolio.
"Bringing together customers and commodities served by both businesses will present a sound base for exploring future growth opportunities. This includes decommissioning, where GYPC's market position has the potential to further enhance Peel Ports existing strategic assets.
"The acquisition is fully aligned with our growth aspirations and strengthens Peel Ports as a leading UK Ports Group".