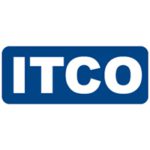 The decision by existing Directors in three Divisions to stand down, and the promotion of the respective Vice-Chairman to the Chairman role in each case, leaves the Vice-Chairman position in the Operators, Manufacturers and Tank Service Providers Divisions vacant.
Nominations are sought for candidates wishing to be elected to the Board, to represent their Divisions. Members of the three Divisions who wish to stand for election should email Patrick Hicks on hicks@itco.be before Tuesday 16th February 2016, when acceptance of nominations will be closed. The election will then be arranged.
The ITCO has stated its appreciation, on behalf of the Board and Members, for the time and effort contributed by the outgoing Directors over the past few years. Chris Trett is standing down as Chairman of the Tank Container Operators Division and will be succeeded by Vice-Chairman Rob van Dijk. Barry Fiske leaves his role as Chairman of the Tank Container Manufacturers Division to be replaced by Vice-Chairman Tom Harding, and Cor Mol is followed as Chairman of the Tank Service Providers Division by his Vice-Chairman Gunther van Loon.