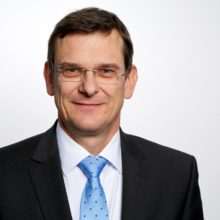 As COO, he will be responsible for the business operations of the automotive, industrial, retail and consumer goods, and chemicals business units that form part of the division.
His other tasks at management level include responsibility for the group's shared services: operational excellence, quality, environment, health and safety and process management.
Henning Bosch has been working for the company for three years. Among other things, he was COO for the inland shipping department and temporary COO of the Imperial Supply Chain Solutions division.
Before joining the logistics group, he held management positions at various industrial companies in the fields of process and supply chain management and operations.