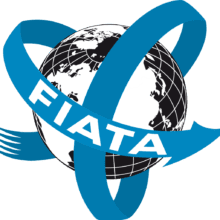 The paper, which was presented this week at FIATA's Region Africa Middle East (RAME) 2016 Meeting in Addis Ababa, Ethiopia, highlights four main areas for consideration:
The need for holistic policy formulation by African Union members
The benefit of coordinated regional policy implementation
The greater influence that regional bodies can achieve
The importance of private sector input.
It comes as a result of FIATA's analysis of its vast African constituency, which the organisation says shows signs of growth, political shift and untapped potential. It emphasises that trade and particularly logistics have a lot to offer to assist in the development to come, and it is with this scope in mind that FIATA and its 23 national associations, representing the interests of over 1300 enterprises across Africa, have put forward a coordinated position at this time.
FIATA's message is very clear: "Calling all hands on deck to achieve one Trade Facilitation system across all African countries to eradicate delays, bottle-necks and excessive costs."
FIATA and its constituents will carry this common message to all national and local levels as a starting point for a common journey toward sustainable development by focusing on international trade. As an international body, FIATA understands that effective regional policy implementation cannot be achieved without all stakeholders' contributions, starting at the local level.