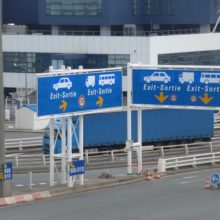 Last week's referendum saw a small majority of UK citizens vote for Brexit and while the referendum result itself is not legally binding on the UK government, most people expect the government eventually to invoke Article 50 of the Treaty of Lisbon, triggering withdrawal negotiations. The result has already caused chaos in financial markets and political upheaval in Britain. The pound sterling slumped to a 30-year low in the space of just a few days.
For now, trading partners in the UK and the rest of the EU have to wait to see the outcome of the withdrawal negotiations, which will probably take another two years.
Steve Elliott, chief executive of the UK Chemical Industries Association, said: "It is not the decision that our sector wanted, but we fully respect the wish of the people for change. Whilst business craves certainty, it is also used to operating in challenging and changing circumstances. We now have to look to the future and I am confident that an important and resilient industry such as ours can prosper in this new situation."
Marijn Dekkers, president of the German chemical industry association (VCI), was more forthright.
"The German chemical industry has always been committed to the political and economic unity of the EU," he stated. "For this reason, I very much deplore that the British voters decided to leave the EU. Especially now, at a time of tepid economic recovery in Europe, their leaving the EU is a negative signal for further economic development. Less economic growth in Member States and weaker export business will be the consequences. But the political damage weighs just as heavily. After the differences about the refugee policy, the referendum in Great Britain is the second setback this year for the historic project of European unification. We all need a Europe which is politically unified and economically strong."