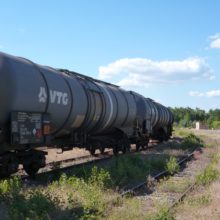 Kuehne Holding, incorporated in Switzerland, is owned by Klaus-Michael Kuehne and is the majority shareholder of Kuehne + Nagel International AG. The stake was acquired from CEW Germany GmbH, an affiliate of private equity investor WL Ross & Co LLC.
Terms of the transaction were not disclosed, but it completes a €358 million divesture of VTG shares previously held by WL Ross.
Funds managed by WL Ross, the distressed private equity arm of Invesco, originally acquired VTG from TUI AG in 2005. Stephen Toy, co-head of WL Ross, said: "VTG has been an outstanding business since we made the initial investment and we are pleased to achieve this outcome for our investors."
With the closing of the transaction, Kuehne Holding AG becomes VTG's second largest shareholder. WL Ross was represented by Jones Day and Kuehne Holding AG was represented by Credit Suisse.
In the financial year 2015, VTG generated revenue of €1,027.5 million and operating profit (EBITDA) of €336.5 million.