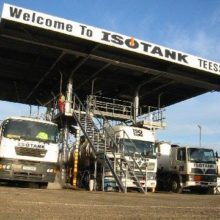 Isotank, led by Colin Garnett, is a leading UK intermodal tank container and depot services provider with seven locations throughout the country, and will become part of Quality's intermodal business, Boasso America.
"We are excited by the opportunity to expand operationally into the UK/European markets," commented Tony Morsovillo, President of Boasso America. "We believe Boasso's operating strength and capabilities will complement Isotank's highly respected business, and allow us to provide our customers with broader coverage and services in the coming years as we grow internationally."
Garnett and business partner Bob Bayliss have agreed to stay on board after the acquisition.