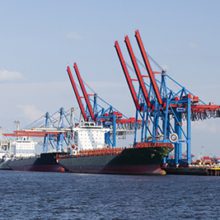 Work is already underway on the site in the Billbrook industrial area of eastern Hamburg, which takes advantage of quick motorway and rail access, and the plant is expected to be fully equipped with state-of-the-art production technology and begin operation in the second quarter of 2017.
"This investment in new, ultra-modern production equipment and additional capacities is an indication of our commitment to the German economy and our customers," the company stated.
"The latest technical knowledge was incorporated in the planning of the new SCHÜTZ facilities in order to guarantee a high degree of automation in the future resulting in optimal efficiency and maximum safety in production.
The new state-of-the-art subsidiary enables us to further develop flexibility of our products and services in one of Europe's most important business centres. This facility also enables us to strengthen our proximity to customers in the north. After all: In the future, we will be supplying the entire north of Germany and parts of Denmark with new and sustainably reconditioned IBCs from the Hanseatic City as our trade hub."
The company anticipates faster, more flexible and reliable deliveries for customers throughout the region as a result of the new plant, along with significant shortening of distances for IBC returns within the framework of the SCHÜTZ TICKET SERVICE, and a considerably improved carbon footprint for the business.