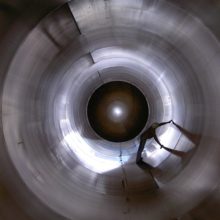 The contract is part of new polyethylene unit project (PE3), the biggest investment in the history of the Czech petrochemical industry. The overall PE3 project costs are estimated at CZK8.5 billion.
The project includes the construction of a battery of 40 storage silos with a total capacity of 16,000 tons, the extension of an existing packaging hall, the installation of suitable machinery for bag filling, pallet packaging and truck loading. In addition, the pneumatic conveying system for the transfer of product from the production site to the storage silos, as well as new offices, cloakrooms and social facilities for the new logistics terminal, are subject to the contract.
The entire concept originates from a study previously carried out by Talke. It will be realised under an engineering, procurement and construction (EPC) contract with completion planned for the first quarter of 2018. The new polyethylene unit is being built under Ineos license.