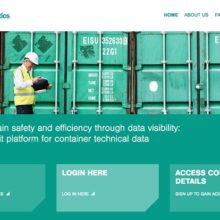 Container owners and operators are being encouraged to sign up to upload their fleet files to the database, and shippers are invited to start using the data.
The pilot database, which was launched by the BIC in response to the new SOLAS mandatory container weight verification requirements, which came into effect on 1 July, provides an easy-to-access source of container tare weight data to help support carriers, shippers, forwarders and other intermediaries.
"Following months of working closely with container owners, operators and shippers, the TCD was developed to provide a simple, effective tool that helps shippers, owners and operators to reduce their workload and improve efficiency,"explained Bertrand Geoffray, BIC secretary general.
"For simplicity, the sole focus of the TCD is to capture the technical characteristics of a container, including tare weight, alongside the container's operational number."
Once fully populated, the database will enable all users to access a vast source of container tare weight and other technical characteristics simply by querying the container number.
The API, which will be live shortly, will also provide the option to automatically integrate data into shipper and forwarder systems. Either method offers a simpler alternative to visiting multiple websites or obtaining this information from the container door.