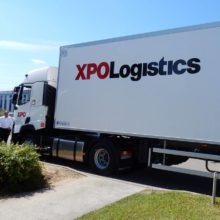 The Fortune 500 identifies the largest US companies by revenue. XPO Logistics, a top 10 global provider of transportation and logistics solutions, ranks number 353 for 2015 – up from 909 the previous year.
Bradley Jacobs, chairman and chief executive officer of XPO Logistics, said: "2015 was a transformative year for us, capped by our inclusion as a Fortune 500 company for the first time. Our ranking as the fastest growing Fortune 500 company is a further testament to our strategy, which drove the expansion of our operations in Europe and North America. XPO is now a $15 billion company at the inflection point to create significant returns."
XPO Logistics provides services for truckload brokerage and transportation, last mile logistics, engineered supply chain solutions, high-value-add warehousing and distribution, ground and air expedite, less-than-truckload transportation, intermodal, drayage, managed transportation and global forwarding. The company has a network of over 87,000 employees and 1,440 locations in 33 countries. XPO's corporate headquarters is in Greenwich, Connecticut, and its European headquarters is in Lyon, France.