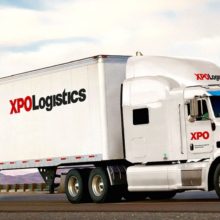 The business has been acquired by a wholly owned subsidiary of the leading North American transportation and logistics industry, representing a significant expansion of TransForce's truckload services. The addition to the Canada-based company's US network includes 29 locations, approximately 3,000 tractors and 7,500 trailers through a combination of owned fleet and independent contractors.
The operation, which was taken on by XPO in 2015 as part of its $3 billion deal for Con-way, is expected to generate annual revenue of approximately US$530 million. The acquisition for approximately $558 million in cash is partially financed with TransForce's existing revolving credit facility and a new CA$500 million acquisition facility, which was fully underwritten by National Bank of Canada and Royal Bank of Canada as Co-Lead Arrangers and Joint Bookrunners.
Alain Bédard, Chairman, President and Chief Executive Officer of TransForce, said: "This acquisition significantly strengthens TransForce's presence in the North American truckload landscape with prominent market positions in domestic US and cross-border Mexico freight. The acquisition complements our existing capabilities and gives us access to a diversified and blue-chip customer base. We have acquired a high-quality truckload business with a rich heritage and demonstrated solid operating and financial performance. We believe we are investing into the truckload space at a critical time and are well-positioned to benefit from future growth opportunities."
XPO Logistics will use the proceeds from the transaction to pay down debt. It will continue to offer full truckload services to customers in the US, Mexico and Canada through its extensive brokerage network.
Bradley Jacobs, Chairman and CEO of XPO Logistics, stated: "TransForce is getting the 19th largest asset-based truckload carrier in the US, a highly experienced workforce, and a presence in the cross-border Mexico freight corridor. We divested these assets to concentrate on growing our value to customers in the areas where we're leaders in the industry: contract logistics, truck brokerage, less-than-truckload, last mile, intermodal, drayage, expedite and managed transportation."