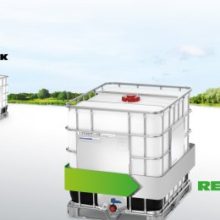 Initial production will be of new ECOBULK IBC systems, with reconditioning processes to follow in the first quarter of 2017.
The new subsidiary in southern Poland adds a further hub for Central and Eastern Europe to the company's global production and reconditioning network. Located close to the Czech and Slovakian borders, in a region with excellent existing infrastructure, the factory is within easy access of eastern Austria and Germany, as well as Hungary and Russia.
The factory also forms part of SCHÜTZ's ongoing strategy to position itself closer to its customers, allowing faster, more efficient and environmentally friendly delivery and collection services.