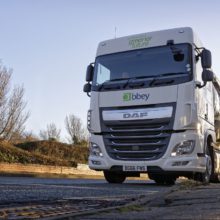 Founded in 2001, Armet Logistics has a large, modern liquid bulk road tanker fleet, and a state-of-the-art tank wash facility in Liverpool. It has built a strong reputation in the food sector and operates on behalf of some of the UK's largest food ingredients manufacturers.
Armet Managing Director Charles Lucy will remain with the business as a Director and the Armet brand will be integrated into the Abbey brand following a period of familiarisation.
Terms of the transaction were not disclosed, but the combined businesses are expected to generate a turnover in excess of £70 million in 2017/18 and employ circa 700 people in the UK, with plans to grow to over £100 million in revenues by 2021, creating a further 300 jobs.