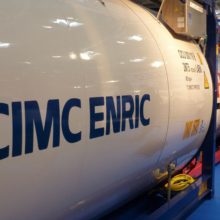 A permanent injunction was awarded against JOPM after it started manufacturing and distributing copies of CIMC's T50 containers and exporting them to the US, thereby infringing patent #598.
A US district court in Texas ruled in favour of CIMC's claims and prohibited JOPM and all connected persons from any further acts of infringement, including contributory infringement or inducing others to infringe CIMC's patent.
Other prohibited actions as dictated by the permanent injunction include JOPM directly or indirectly exporting, contributing to the export of, selling or importing any freight container or similar products to the US that infringe the 598 patent.
The patent was originally developed by Columbiana Boiler Company, LLC (CBC) and then jointly owned later by CBC, GLI and CIMC. The assignments to CIMC took effect in January 2007.