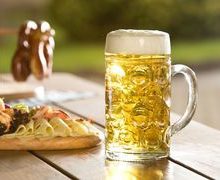 The enhanced service portfolio is expected to lead to operational benefits for customers. Together, H&S Foodtrans and H&H Foodlog will be ranked among the top three leading operators in the European bulk liquid foodstuff transport market. The new liquid food operation has up to 350 employees, 1,600 specialised bulk tank containers, 175 road tankers, 200 trucks and an expected annual turnover of about EUR 175 million.
Adwin Verhoeks, who worked as Business Unit Manager for H&S Foodtrans in the Netherlands, has been appointed future General Manager of H&H Foodlog. The company will be based in Neuss, Germany. H&S Foodtrans as well as HOYER's Foodlog division will continue to operate from existing offices outside of Germany. "Our aim is to provide the best possible service to our customers. This means high standards as well as comprehensive coverage. The step to join forces will support this target", says Ortwin Nast, Chief Executive Officer of HOYER Group. Ubbo Hempenius, Chief Executive Officer of H&S Group, adds, "We are very pleased with this joint venture. H&H Foodlog enormously increases our effectiveness, and therefore enables us to be the logistics partner for our large European customers."
The joint venture will allow HOYER Group and H&S Group to continue along their successful growth path in the bulk liquid foodstuff transport market, in which both companies have a long history and a strong foothold. Both HOYER and H&S are family-owned companies with more than 70 years of experience in bulk liquid foodstuff transport.