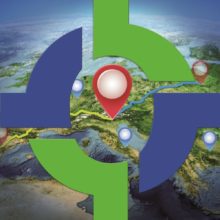 The smartest way to focus on loads
TripMonitor presents managers with one complete overview of planned trips and their execution, focusing on those that require attention and are in danger of falling out of planned schedules. It gives the managers an overview of all ETA (estimated time of arrival), timely departure and potential risk of delays, enabling them to take immediate action and communicate any necessary action to the customers. Detailed insights about the progress of the trip are presented real-time in comparison with the initial planning, allowing for management by exception and pro-active alerting.
TripMonitor is a comprehensive solution for managing transport activities using subcontracted vehicles, as it works regardless of the on-board computer installed. It is integrated with more than 70 various Transport Management Systems, Fleet Management Systems, Advanced Planning Systems, as well as trailer and reefer data providers.
Automatic (re-)assignment
TripMonitor solution automatically assigns movements to vehicles allowing fleet managers to focus on other priorities. Automatic vehicle assignment to movements occurs based on the current position of the assets, the origin of the movement, and the scheduled STD times. Once a recognized vehicle is at a pre-defined location for a specific period of time, a movement is automatically assigned to the vehicle.
Automatic alerting
New functionalities of TripMonitor include automatic alerting, saving fleet managers time and giving them opportunity to respond proactively. In case any of the trip conditions are not met, TripMonitor generates alerts, even prior to a trip start, enabling fleet managers to apply corrective actions and communicate immediately with the carrier. The wide range of alerts include notifications in case of inconsistencies with operator, vehicle and licence plate assignment or movement, location and vehicle mismatch. These alerts can be received through user dashboard, Email or SMS, depending on the alert type.
Reporting
New functionalities of TripMonitor also include business reporting on the status of each trip, its actual progress in comparison with the scheduled plan and subcontractors' performance. Each report gives managers more insight in their subcontractors' performance. TripMonitor reporting supports increased productivity and foresight in a continuous improvement process.
There are 2 main reports available:
Overall Transport Operator Performance – provides a clearly ranked overview of all operators based on their performance indication and comparison.
Individual Transport Operator Performance – gives managers detailed insight about the performance of a selected transport operator, presenting clear charts related to trips executed by this carriers in a selected time period.