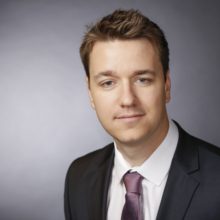 The native of Sweden previously worked as an assistant to the CEO at Imperial Logistics International and was responsible for implementing strategies and projects at Group level. Prior to that, he managed the Imperial business in China for four years.
Imperial has pooled its transport solutions for liquid foodstuffs as well as chemical products and liquid gases in its Road Liquid business unit. Approx. 600 tankers made of steel and corrosion-free and acid-resistant special stainless steel with between one and five chambers – some of them rubberised on the inside, insulated and with heating – are in service in its Chemical Transport business. The Liquid unit also has cleaning facilities at six business locations for transport tanks and intermediate bulk containers (IBCs). The main customers are major players in the chemical and petrochemical industries as well as companies in the energy production sector. The low-emission tractor units have the latest equipment in terms of technical security assistance systems and cost-effectiveness. Imperial was one of the first companies in Germany to have each new vehicle equipped with an alcohol measuring device and an immobiliser connected to it two years ago. Imperial makes use of a fleet of about 800 tank containers for transporting special chemicals on intermodal services.
In its Food Transport section, Imperial specialises in temperature-controlled transportation for liquid and semi-liquid foodstuffs like fruit products, oils, fats and liquid sugar, for example. Heated tank containers are used for intermodal services and storage – as well as trailers with several different chambers.