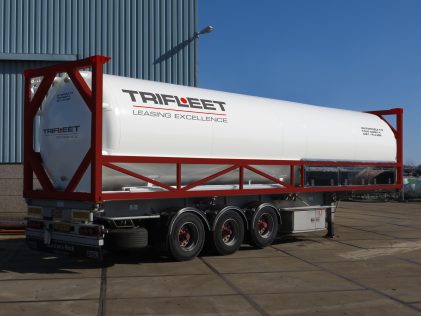 As of 2018, Trifleet will be building up a significant cryogenic container fleet, and will be offering related services as well. Twenty 40-ft tanks with a volume of 46,000L have been ordered as a first batch for the planned 2018 investments. The new cryogenic tank containers will encompass a state-of-the-art design and meet all regulations for LNG and liquid air gases. The first 40-ft containers for LNG will be available for leasing during the first quarter of 2018.
As with all of Trifleet's tank containers, the company's new cryogenic containers for LNG and liquid air gases meet the highest standards. As will the related services provided.
The new business unit will be headed by Jaap Kuijpers Wentink, who has spent his career in the cryogenic business. He will work with the Trifleet first-class service team, which is already certified to work with LNG tank containers.