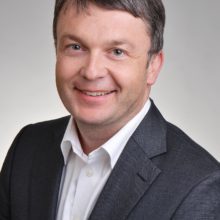 Santiago Gonzalez (40) will lead the Business Unit Liquid Logistics Europe as of 1 August 2018. Santiago Gonzalez is currently head of the Bertschi subsidiaries in Spain and Portugal. Gonzalez has been with Bertschi for the last eight years and has over 15 years' experience in European liquid chemical logistics. "We are delighted to welcome Santiago Gonzalez on our management team, he will make it even more international," said Arnet.
Bright prospects for 2018
The management change is taking place in a period of growth for the Bertschi Group. The Group has expanded steadily over the last decades, growing in its core area of logistics for the chemical industry. In 2012 the company launched a globalisation strategy, based on a strong market position in Europe. As a result, more than one third of group sales is now taking place outside Europe. Thanks to the company's global expansion, the strong economy and an acquisition in Belgium, Bertschi Group turnover increased by over 20 percent last year to around 900 million Swiss francs.
Despite the prolonged interruption of the rail tracks near Rastatt in Germany, which caused major disruptions in intermodal transportation in Europe, the Bertschi Group achieved overall a good financial result in 2017. "Our prospects for 2018 are promising. In order to meet the growing demand of our customers, we have once more decided substantial investments in expanding our logistics capacities in Europa and globally. Digitalising our business processes is another important focus for the Group in 2018. We are working intensively on various projects in this area," reported Bertschi.
In response to the Group's strong growth, two floors will be added to the company headquarters in Dürrenäsch in 2018, an office building constructed just six years ago.