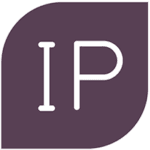 The industrial packaging industry will be gathering in Atlanta to celebrate excellence as the winners of the inaugural Industrial Pack Awards are announced at 5.30pm on April 4 in the Networking Bar at Industrial Pack 2018.
The event will provide the world's first recognition of those organizations and individuals within the industrial packaging community that have made a significant contribution to the advancement of packaging materials and/or processes. The awards ceremony, which comprises of five categories, will be hosted by Industrial Pack's show manager, Tim Rusbridge, and will provide guests with an opportunity to join friends, colleagues and peers in celebrating innovation.
The five categories include:
Excellence in Industrial Packaging
Excellence in Transit Packaging
Excellence in Protective Packaging
Environmental Initiative of the Year
Best Booth in Show (judged onsite at Industrial Pack 2018)
"We have received a tremendous response with a high number of excellent entries"' said Tim Rusbridge, Event Manager". The awards will be judged by the event's Advisory Board members: Susan Nauman, Executive Director, Industrial Packaging Alliance of North America (IPANA); Paul W. Rankin, President, Reusable Industrial Packaging Association (RIPA); Steve Mohr, Executive Director, National Accounts, Sigma Supply of North America, Inc and Lonnie Jaycox, CPP, CDGP, Independent Packaging Engineer.
Paul Rankin, President, Reusable Industrial Packaging Association (RIPA) commented "I am very excited to be a part of the Industrial Pack Awards as a panel judge. I am also looking forward to sharing my thoughts on topics of immediate and long-term interest to the North American container reconditioning industry. The conference offers an excellent opportunity to network with fellow packaging engineers and see firsthand the latest product designs, and industry trends that deliver the best possible solutions to the packaging supply chain."
Industrial Pack exhibitors and visitors will have exclusive access to the Industrial Pack networking drinks and awards. Additionally, all attendees will be entered into a free raffle, with five lucky winners each receiving a bottle of bourbon!
For more information on Industrial Pack 2018, and to register free of charge in advance, please visit: www.industrialpackexpo.com