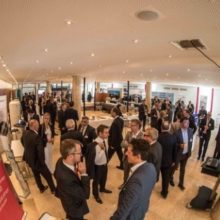 Antwerp is the venue for the 2018 forum which will be held on 20-21 June. The programme is heavily influenced by the connections between Germany and Belgium within the global chemical industry network. A further focal point is logistics and supply chain management in the field of polymers, one of the main areas of expertise of the Belgian port city.
One of the highlights of the programme will be a panel session moderated by Prof Christian Kille, director of the Institute for Applied Logistics at Würzburg-Schweinfurth University. This session will present the findings of a study 'Fourth Party Logistics (4PL) in the Chemical Industry' at the forum.
The study was conducted by Prof Kille together with business consultants Camelot and supported by logistics provider Dachser. It highlights the special factors that come into play in the deployment of 4PL and LLP service providers in the chemical industry.
The forum will be held in English. Potential attendees can register at www.bvl.de/fcl