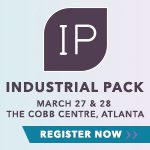 M&A activity is showing no signs of slowing down. The pros and cons of the impact that consolidation is having on the industrial packaging sector is up for debate and it clearly depends on who you talk to. One thing is certain, small and large companies are facing a wide variety of challenges and benefits from consolidation.
To large companies, consolidation can provide economies of scale, increasing their reach through mergers and strategic partnerships. This can give a company the opportunity to compete in areas where distance formerly made business cost prohibitive. They can also offer competitive pricing and better levels of service.
Bill Colaiaco of Purple Diamond Testing Services and former procurement manager for BASF says that consolidation is one of the biggest differences of the last 10 years in the industry and it's grown from a necessity of competition. Colaiaco explains, "From the M&A activities of the big chemical companies through to the industrial packaging suppliers merging, the industrial packaging options and providers had to become stronger just to compete. This industry is a regulated, performance based, and a price driven business for the most part."
In the reusable packaging segment, RIPA's Paul Rankin explains, "Consolidation is perhaps the most obvious issue facing reconditioners in many parts of the world. Until fairly recently, most reconditioners were family-owned enterprises with one or two locations. Today, several companies are actively buying or creating partnerships with reconditioning businesses all over the world. It is difficult to predict how consolidation will impact the business of reconditioning over the long-term, but I expect this activity will continue apace for the foreseeable future."
In 2018 M&A activity surpassed 2017. Capstone Headwaters recently reported: "Following multiple years of rapid consolidation in the Packaging industry, merger and acquisition (M&A) activity remains unabated through year-to-date (YTD) 2018 with 74 announced or closed transactions. Activity levels have outpaced that of last year during the same period (72 deals in YTD 2017), while strategic buyer share has increased to 68.1% compared to 60.7% for all of 2017."
Many of the industry leaders involved in consolidation will be exhibiting at Industrial Pack 2019, March 27th-28th, and there is sure to be important discussions on M&A activity and the impact of consolidation throughout the Industrial Pack event. Registration is OPEN.