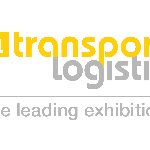 2,680 international logistics professionals from the transport logistic network were surveyed.
Staff shortages is the biggest challenge
One of the biggest challenges facing the logistics industry is the lack of good staff. Forty-five percent complain about the lack of skilled workers, and 33% about the lack of drivers. Increasing price and competitive pressure is also at the top of the list at 40%, 33% also regard digitalization of business processes as particularly challenging, and 25% cite increasing bureaucratic constraints. Respondents also had the opportunity to specify their own topics. The quality of infrastructure was particularly criticized.
Sixty percent are investing in innovative technologies
However, companies not only see challenges; 60% of respondents say that their company is investing in innovative technologies. Top 5 technologies: "Industry 4.0 and IoT" (25%), "Telematics and Autonomous Driving" in the same measure as "Alternative Drives /Electric Mobility" (22% each) as well as "Robot Use" and "Artificial Intelligence" at 14% each.
Cooperation is a trend in city logistics
Clogged inner cities, area competition, challenge of the last mile – to make city logistics smart, fast and clean, the three most important measures are: cooperation with other participants (20%), alternatively powered delivery vehicles (17%) and the bundling of shipments from different service providers (14%).
Diesel under pressure
The diesel engine is under pressure, and consequently many companies are too. Twenty-eight percent of respondents say that (diesel) driving bans jeopardize the profitability of their company. Thirty-three percent already have alternative drives in use in their company, and 41% want to integrate alternative drives into their fleet in the near future. Only 11% want to retrofit existing vehicles. Overall, 54% of respondents say their company will invest in new vehicles.
In the midst of digital transformation
The logistics industry is in the midst of the digital transformation. Eleven percent see themselves as pioneers in this field, 33% already have a digital overall strategy in the company, and 44% have already digitalized many processes and will do this with other ones. Sixty-four percent say their company invests sufficiently in digitalization. Thirty-five percent of respondents reported their company works with start-ups to drive innovation.