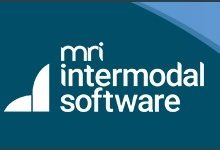 "The rebrand comes at the right time and feels like a natural evolution of our business," said Richard Shaw, Sales Director at RAM.
The rebranding includes the launch of a revised logo that incorporates the MRI font style and imagery, while stressing the business's long-standing commitment to tank operating, container leasing and trading organisations.
The 2017 acquisition enabled the business to access the resources of MRI Software, a leading provider of innovative real estate software applications and hosted solutions that was founded in 1971. At the time there was a clear cultural match between MRI Software's commitment to developing flexible and open software and the values that had driven what was formerly known as RAM Intermodal Software since it was founded over 35 years ago.
The merger has given MRI Intermodal the opportunity to boost its customer service by utilising its parent company's 24/7 dedicated support portal, new headquarters in central London with state-of-the-art training facilities and enhanced back office resources, including dedicated HR, legal and finance teams.
This enhanced support network, coupled with access to the latest technology and development tools, will bring benefits to the MRI Intermodal client base. MRI Intermodal's products currently manage over 4.5 million TEU and 28% of the world's tank container fleet. Its diverse portfolio of clients includes many of the world's leading leasing and operating companies, such as Ocean Container Leasing Services, VTG Tanktainer, and Gem Containers Ltd.
"We are proud to see MRI Intermodal Software bearing our brand," said Patrick Ghilani, Chief Executive Officer of MRI Software. "We knew in 2017 that we were buying one of the leading businesses in this sector and that there were clear synergies between the two teams. Since then, the business has seen organic growth, offering a global service with a personalised approach. We look forward to supporting the next stage of global expansion," he added.