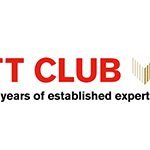 Highlights:
$195.0 million gross earned premiums (2017: $181.8 million)
$16.5 million surplus for the year (2017: $7.3 million)
Total assets of $619.3 million (2017: $597.6 million)
Total surplus and reserves $209.5 million (2017: $193.1 million)
2018 financial year combined ratio of 87% (2017: 97%)
M. Best affirms financial strength rating as A- (Excellent)
Chairman of TT Club, Ulrich Kranich, said:
"It has been a good year for the Club, although 2018 was another difficult year for the insurance industry. The global broker Aon has assessed the 2017 and 2018 years as the costliest back to back years for insured losses. Such levels of losses have not had the expected positive impact on pricing. This, coupled with the continued availability of capital, has impacted the pricing of risk, the ability of insurers to recover their outgoings and balance their books to the required level of profitability.
"Major hurricane-related industry loss events in 2017, did not significantly impact the Club and I am pleased to say this was repeated in 2018. The Club was involved with two large events 'Maersk Honam' and Hurricane Michael. The gross cost of Hurricane Michael to the Club is just over US$ 5 million, which should be extremely reassuring to Members as an insight into the Club's management of its exposures.
"In spite of the premium environment being on the whole challenging, the Club's premium income grew in 2018. The volumes declared by Members were higher than in recent years, new business was good and retention remained high. Notably, premium growth was achieved without the addition of single large accounts and the balanced growth targeted and achieved in recent years has continued.
"Claims performance generally, aside from the major events, was as expected for the 2018 policy year. Claims for the prior years performed significantly better than expectations. The Board manages the Club's finances prudently, particularly in setting claims reserves. The expectation is that claims levels overall will improve as they develop. Positive development in 2018 exceeded expectations and is the major cause of the result of this year.
"The Club's surplus for the year is US$ 16 million, and the Club's total surplus and reserves have broken through the US$ 200 million barrier and stand at US$ 209 million. As announced on 23 May, the AM Best A- rating has been maintained, which is testament to the Club's financial performance as well as the Board's strategic vision and prudent management."