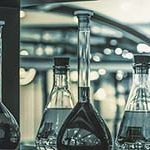 The Department for the Environment, Food and Rural Affairs (Defra) is considering CBA's proposal.
CBA has suggested that European Substance Information Exchange Forums (SIEFs) currently holding the majority of chemical test data supporting EU REACH registrations are allowed to submit a full registration dossier to the Health & Safety Executive (HSE). This would apply equally to lead registrants and SIEFs whether they are based in the EU or the UK. CBA has proposed that this process would be free of charge to the registrant.
"Our proposal solves two problems simultaneously, said Peter Newport, CBA's Chief Executive. "It means companies registering substances under UK REACH, almost all of which do not own or have access to testing data, can rely on the same testing data that supports their EU REACH registrations. It also means that the IT system's data content underpinning both the UK and EU regulatory systems are identical therefore ensuring continued and consistent high standards of chemical safety."
Under the CBA proposal, SIEF participants in the UK holding valid EU REACH registrations would be able to negotiate an extension to their current 'Letter of Access' to cover the UK regime.
New UK REACH registrants would notify the HSE and be directed to the European SIEF to obtain access to the data package in the same way as EU REACH currently operates. If a European SIEF elected to perform new tests or gather further data, they would then update both ECHA (EU REACH) and HSE (UK REACH), so ensuring future consistency."
Peter Newport, said, "A further benefit of this approach is that the UK should be able to complete the registrations for the substances within the two-year timescale proposed by the Government. This timescale is impractical without adopting a solution of this kind."