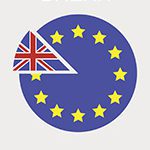 CBA's Chief Executive, Peter Newport said, "Our last survey three months ago showed large scale evidence of stock building as companies ensured they could maintain supplies to customers after the anticipated Brexit date of 31 March 2019."
"A combination of cash flow constraints and the limited availability of storage capacity has now brought this stock building process to an end. The three-month outlook for order books, sales, and margins is uniformly negative as Brexit uncertainty continues," he said.
The CBA's latest on-line Trends Survey was conducted from 4-12 July 2019 and is based on responses from 51 member companies.
ABOUT THE SURVEY
CBA's Supply Chain Trends Survey asks companies to provide information on order books, sales, sales margins, and employment, on a 'better–worse–same' basis. To measure short-term trends, the analysis ignores responses answering 'same' and focuses on the positive or negative balance provided by the difference between the 'better-worse' responses.
CURRENT ORDER BOOKS – Down by 60% since last survey
Members are asked if their order books are better, worse, or the same than during the previous three months. The July survey shows a negative balance of -26% compared to a positive balance of +34% three months ago – a negative survey-to-survey swing of 60%.
SALES VOLUMES – Fall by 61% since April 2019
Respondents compare their current sales volumes with the preceding three months and indicate their expectations for the next three months. Current sales volumes show a negative balance of -17% a marked shift from a positive balance three months ago of +44% – a survey-to-survey negative swing 61%. The three-month outlook reveals a rising negative trend of -14% from -7% three months ago.
SALES MARGINS – Weakened by 40% since the last survey
Companies compare their current sales margins with the preceding three months and forecast their trend over the coming three months. Current sales margins have swung into negative territory (-18%) from the positive balance (+22%) reported in the last survey in April 2019 – meaning sales margins have weakened by an overall 40% in the last three months. This decline is forecast to slow but continue this negative trend with CBA members reporting a negative balance of -21% for the next three months.
EMPLOYMENT – Weaker, but just positive
Member companies are asked if their employment levels will be higher, lower, or remain the same over the next three months. Whilst the trend for employment in the current survey remains positive, at +2%, this is the lowest level recorded since these surveys began in 2013. It represents a significant fall from the positive +18% balance reported by respondents in April 2019.