Stolt Tank Containers (STC) has launched a brand new online Track and Trace solution which enables customers of STC to check and follow the status of their cargo in real time online. The service can be accessed via the company's website www.stolttankcontainers.com via mobile or desktop and without registration. A direct link to Track and Trace information will be included with every booking placed with STC, to provide direct access for the customer.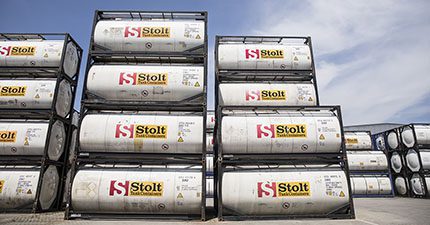 With Track and Trace, STC customers can now easily control their shipments online. The Track and Trace page shows details specified for each individual tank and clearly highlights if there is a change in ETA, if any tanks are short-shipped or if there is any change to the schedule.
Stolt Tank Containers' mission has always been to make shipping bulk liquids as easy and convenient as possible. The outstanding level of service and expertise provided by STC means its customers can trust that their products are always handled with care. STC is committed to finding new and innovative ways to help customers manage their shipments successfully and efficiently.
Track and Trace is a key part of this, giving customers the opportunity to access up-to-date information on their shipments and the status of their tank containers 24/7/365.