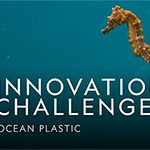 The Ocean Plastic Innovation Challenge is a key component of National Geographic and Sky Ocean Ventures' partnership to reduce plastic waste. It is also part of National Geographic's "Planet or Plastic?" initiative, a global effort to significantly reduce the amount of single-use plastic that reaches the ocean by raising awareness, elevating science and education, advancing innovation, and inspiring action. The challenge is divided into three tracks – Design, Circular Economy, and Data Visualization.
Judges selected a total of 24 finalists spanning 13 countries from a pool of 291 teams that submitted solutions. Returnity is one of the 10 Circular Economy finalists who have developed scalable business models and technology solutions to reduce plastic product packaging waste and can be applied across industries. The ultimate goal is to incentivise businesses and consumers to move away from a single-use plastics economy and encourage the reuse and repurposing of plastic alternatives.
"The explosive growth of ecommerce has led to an avalanche of single-use shipping packaging that is difficult – or impossible – to recycle," said Mike Newman, CEO of Returnity Innovations. "We are honoured to be recognized by National Geographic and Sky Ocean Rescue for the work we are doing with leading ecommerce and shipping companies to address the financial and environmental impacts of this waste and introduce solutions that will set in motion the shift to the new circular economy."
Returnity, along with the other 23 finalists, will move forward into the second phase of the challenge, where they will work to improve their solutions and prepare more robust submission packets for the judges.
Winners will be announced in December 2019 after the teams pitch their solution in person to the judges at National Geographic headquarters. The finalists and winners from each track will be entitled to a share of the $500,000 prize purse with select finalists entitled to a portion of $1 million in investments from Sky Ocean Ventures.