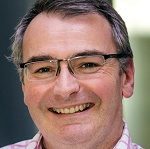 Employing more than 1.5 million people and contributing £124 billion to the UK economy, the logistics sector is important to Britain's economic outlook. Like many other industries, however, technological disruption combined with Brexit uncertainty is affecting access to skilled workers and this is a key issue for many employers. In undertaking this research, Prologis UK is aiming to shine a light on the nature of employment within modern distribution centres and support its customers in finding new ways to recruit and retain employees.
A study of 33 distribution centres in England, employing more than 7,200 people, has revealed that fewer people were employed per square metre of floor space in 2018 than at any time since the research initiative by Prologis UK began in 2006. According to the study, which is repeated every four years, just one person was employed per 95 square metres of floor space in 2018, compared to one person per 69 square metres in 2014 – a 27 percent reduction.
An analysis of the nature of employment that exists in distribution centres has revealed that the proportion of workers in office-based positions doubled over a four-year period – rising from 13 percent of those employed in a distribution centre in 2014, to 25 percent in 2018. The proportion of workers in managerial posts also increased – up from 8 percent in 2014 to 12 percent in 2018.
The data also reveals a marked shift in favour of the employment of part-time workers. More than one in five (22 percent) workers employed by the respondents in 2018 was 'part time', compared to just one in ten (11 percent) in 2014.
Robin Woodbridge, head of capital deployment at Prologis UK, said: "The rapid uptake of technologies such as automation and robotics appears to have led to a decline in the overall number of workers at the distribution centres we surveyed. However, it has also changed the nature of employment available – with a higher proportion of office-based, technological and managerial posts.
"Working in a modern warehouse or distribution centre can now be viewed as an upwardly-mobile career. Demand for skills in areas such as data management and analysis, as well as digital systems for use in optimising shift patterns or inventory management, has increased significantly. This growing demand is helping to drive-up pay in the sector and create more attractive career opportunities for workers with digital and managerial skills.
"The distribution industry is undergoing a major transformation, which is pushing jobs up the value chain and the properties we develop now must be fit for the long term. If the industry is going to succeed in attracting and retaining skilled workers in an increasingly competitive labour market, it must provide workspaces that offer the whole package. Warehouses can't just be cleaner and more energy efficient, they must also promote health and well being."