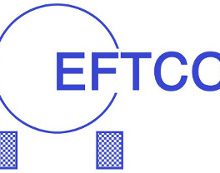 Schedules SQAS Audit and EFTCO Food Assessment
In cooperation with CEFIC, EFTCO recommend to postpone current scheduled Audits and Assessments. The delay should be notified and the date of the rescheduled Audit and/or Assessment should be announced as soon as possible.
A remote assessment is not possible and not acceptable.
A delay in the 3 year Audit repetition will have no negative impact on the given approval to issue EFTCO Cleaning Documents, on the grounds that the postponed Audit and replacement date is communicated to the National Cleaning Association as soon as possible.
Behavior Guideline `Covid-19` for cleaning operations
Follow the rules of the national government very strictly
Avoid contact with drivers as much as possible
When you have a contactless thermometer: refuse all drivers having an increased temperature
Keep a distance of at least 1 meter between yourself and other people
Ventilate rooms regularly, but turn off central ventilation systems
Have sufficient hand soap (when available) and paper tissues for single use.
Don't touch objects used by different people (e.g. ballpoint pen, ppe's, ….).
Limit the number of drivers in the cleaning office
Leave all doors open to avoid contact with door-handles at all time. When not possible, regular disinfection is essential
Install a separation screen between drivers and the cleaning administration when possible.
Close common waiting rooms for the drivers. Let drivers wait in their cabin.
Do not accept paper documents, but take pictures from distance, let them scan or mail them.
When touching documents is necessary: touch them with gloves only. Combine this with regular hand washing
Keep shower areas / toilets for drivers open and disinfect them after each use. When this is not possible, they need to be closed.
Split the cleaning operators in different shifts and keep a shift separate at home to replace another shift in case the last one is infected by the virus.