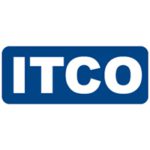 This year's Survey estimates that, at 1 January 2020, the global tank container fleet had reached 652,350 units worldwide, compared to the figure of 604,700 on 1 January 2019, a year-on-year growth of 7.88%.
Reflecting the downturn in trading conditions experienced by many sectors of the container shipping industry, the number of tank containers produced last year was lower than in 2018. In 2019, a total of 54,650 tank containers were built, compared to 59,700 in 2018, a decrease of some 5000 units over the previous year.
The Survey shows how, numerically, the industry continues to be dominated on a global level by a relatively small number of major tank container operators and leasing companies. The top 10 operators account for over 235,000 tanks representing over 56% of the global operators' fleet of 381,700 units. The top 10 leasing companies account for 240,000 tanks, about 80% of the total leasing fleet of 305,615. The top three leasing companies account for 154,000 tanks, over 50% of the total leasing company fleet.
Commenting on the results of the Survey, Reg Lee, ITCO President, notes: "While the increase in tank container production in 2019 was lower than the previous year, the market has continued to expand – due to a large extent to the continued successful conversion of certain cargoes – previously shipped in drums or transported in chemical tankers – to tank containers."
He continues: "In 2019, the majority of new tanks were purchased by leasing companies – mainly to service the equipment requirements of tank container operators. As more leasing company tank containers become available, the industry has seen the growth in the number of 3PLs and 4PLs entering the market; these companies often have little – or no – accredited infrastructure to support their growing fleet of tanks, which (we can assume) they have taken on because of the low lease rates on offer, and on a shorter lease period.