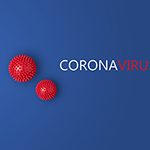 EFIBCA and Eurojute said their members make essential industrial flexible/plastic packaging products, including FIBCs, container liners, shipping sacks, and other packaging for vital industries such as pharmaceuticals, food and agriculture, chemicals and oil & gas.
An open letter to European Commission president Ursula von der Leyen from the European Chemical Industry Council (Cefic) outlined suggestions from its logistics experts to allow easier and faster transport of essential goods throughout Europe.
It pointed out that its members are responsible for, among other things, providing disinfectants to medical suppliers for hospitals, active pharmaceutical ingredients to pharma producers, plastic resins for medical equipment and polypropylene fibres for mouthmasks, ensuring chemical supplies required for treating waste water and producing drinking water arrive where they need to be, and transporting industrial waste to treatment centres, so plants can remain operational.
The trade body called for designated priority ('green') lanes for freight transport and waiving current weekend and holiday truck driving bans, as implemented in a number of Member States, simplified and harmonised border crossing checking procedures allowing digital solutions with English as a common language, temporary suspension of cabotage regulations to avoid further loss of truck and driver capacity, and the review and easing of driving and resting times without compromising safety.