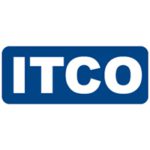 The size and scope of this year's transport logistic China, taking place from 16-18 June, will also change. As a number of major international exhibitors have cancelled their participation, the June Event will therefore become "China Domestic", rather than "International" – and it will be smaller in size.
Taking all this into account – the travel restrictions, health concerns and the reduced nature of the Show – the ITCO Board has agreed that it would not be possible, practical or beneficial, to organise an ITCO Village there this year.
Patrick Hicks and Kate Marszalek announce that the verdict was agreed unanimously and there is no question that this is the correct decision.
The annual "Tank Container Villages" in Munich and Shanghai are great "show-cases" for ITCO's Members and for the Tank Container industry, but unfortunately, it will not happen this year. The 2018 show in Shanghai was our busiest and best Shanghai TC Village so far – and we were all hoping that this one would be even "bigger and better"!