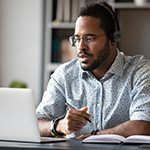 To ensure that members and guests stay current with their mandatory training requirements, the Council of Safe Transportation of Hazardous Articles (COSTHA) is working with its Platinum Sponsor members that were scheduled to provide training at the 2020 Annual Forum and will now be offering these courses via webinar.
The webinars were put in place after COSTHA decided to cancel the 2020 Annual Forum, due to take place 26-30 April. The decision was made in order to prioritise the safety, health and wellness of all members and attendees.
The courses range from dangerous goods recurrent training to courses on establishing self-audit systems for dangerous good compliance programs. Find the courses here.