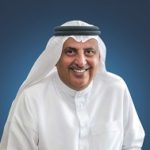 Despite facing supply chain disruptions, the GCC chemical industry has stepped up efforts to safeguard the supply of raw materials for the manufacture of products used to enable the hygiene, testing and treatment of patients affected by the virus alongside PPE for medical staff, as well as ensuring the continued manufacturing of essential food packaging material. However, trade tariffs imposed prior to the start of the crisis and in the wake of growing global protectionism since mid-2018, combined with border closures in some countries are proving it difficult for chemical raw materials to reach production plants across the world where finished products are made.
The call from GPCA to remove trade barriers comes days after world leaders pledged in a statement issued during a G20 Extraordinary Virtual Leaders' Summit "to ensure the flow of vital medical supplies, critical agricultural products" and "resolve disruptions to the global supply chains". The statement went on reiterate the G20's commitment to a free, fair and stable trade and investment environment, and to keep markets open.
All GCC countries have consented to the World Trade Organization (WTO)'s Trade Facilitation Agreement (TFA) that aims to simplify, modernise and harmonise import and export procedures and processes. As the rapid spread of the COVID-19 pandemic amplifies the need for international cooperation and the removal of trade barriers, GPCA and its members are urging regulators to speed up the full implementation of the TFA during this crucial time.
Dr. Abdulwahab Al-Sadoun, Secretary General, GPCA, commented, "As medical facilities in the region are starting to feel the strain from the pandemic, businesses are continuing to manufacture, in difficult circumstances, the various tools, safety equipment and personal protective equipment such as sterile gloves, masks, hand sanitizers and protective clothing urgently needed to protect the health and safety of people and medical personnel."
"At the same time, we depend on FMCG companies to continue to ensure the supply of items such as cleaning products as well as packaged food and beverages."
Mutlaq H. Al-Morished, Chairman, International Trade Committee, GPCA and CEO, Tasnee, added: "The COVID-19 pandemic is a global crisis that is impacting not only our health and wellbeing but also trade, businesses and livelihoods in the Arabian Gulf region and globally. It is imperative that no efforts are spared to secure the robustness of the medical infrastructure within the Arabian Gulf region, while also maintaining a stable socioeconomic environment."