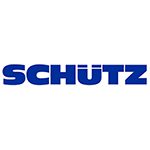 The initial idea came from an employee whose wife works in a nearby hospital: with the great demand for protective equipment, he suggested that SCHÜTZ could start a project to produce visors.
The visors consist of a headband, an elastic strap and a facial shield. Thanks to SCHÜTZ's decades of experience in plastic processing and injection moulding, it only took its in-house toolmakers two days to make the necessary injection moulding tool to produce large quantities of the headbands to which the shields are attached.
The plastic film for the shield has been supplied by the company's cooperation partner Klockner Pentaplast GmbH in Montabaur, who also donated a large number of visors to the campaign.
In the first delivery, one thousand free visors were provided to local hospitals, clinics, nursing homes and midwives free of charge.
Thanks to ordering high quantities of materials for this special production run, SCHÜTZ is able to offer larger quantities of face visors as a complete set for self-assembly at cost price for facilities.