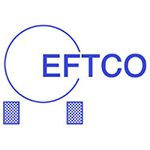 A Gassco employee had used alcohol-based hand sanitiser as recommended during the coronavirus pandemic and touched a metal surface before the liquid had evaporated. Static electricity caused the vapour from the hand sanitiser to ignite, resulting in an almost invisible flame on both hands.
Although the person was able to extinguish the flames quickly, they were left with first and second degree burns.
It is because of this that EFTCO are advising to wash hands with soap and water if possible, and if alcohol-based sanitisers are available, all users should make sure the liquid has evaporated before touching any surfaces.