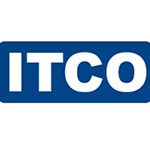 "Guidance for Working on Top of a Tank Container" is intended for ITCO member companies engaging in activities that require personnel to work on the top of a tank container.
The guidance assists in the risk assessment process and the selection of equipment and safe working, prior to accessing the top of a tank container.
Procedures should be reviewed to determine if a process change could be introduced that would allow tasks to be undertaken at ground level. Appropriate safety standards and procedures should be in place, in order to minimise the risk of a fall. Personnel should be trained and qualified in safety and the functions that they are required to undertake.
Download the document here: https://bit.ly/3g7GVIG