Suttons Tankers have secured a renewal and expansion of their existing contract with one of Europe's largest AdBlue producers and distributors, GreenChem.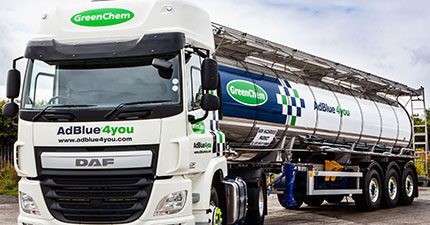 The logistics and supply chain specialist, part of global firm Suttons Group, has been working with GreenChem for over nine years and have proved themselves to be a trusted and reliable partner.
Suttons' proven track record in safety and positive operational performance from its existing fleet of drivers was crucial in securing this contract win.
Michael Cundy, managing director, Suttons Tankers said; "The renewal and expansion of our contract with GreenChem exemplifies our commitment to the safe and efficient delivery of products on behalf of our customers. With nearly a decade's worth of experience working with GreenChem, Suttons Tankers are looking forward to continuing to provide outstanding levels of service and strengthen the partnership even further."
Chris Haynes, managing director, GreenChem said; "We are thrilled to announce the renewal of our contract with Suttons Tankers. Their strategic geographical presence, along with their leading levels of safety and customer service are well known in the industry, meaning that the expansion of this contract was a natural move for GreenChem."