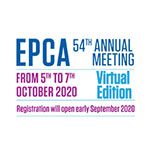 The 54th Annual Meeting will aim to take its audience beyond the new normal and envision the petrochemical industry's contribution to 'Building a Smarter, Circular and More Inclusive Post-Pandemic World'.
The 3-day virtual event will cover topics such as:
Navigating towards the future
Four renowned captains of industry, at the helm of world leading companies, will share an array of insights into the new normal economy and the path towards a stronger and smarter re-emergence. The keynote speakers are Martin Brudermüller, chairman of the board and chief technology officer at BASF SE, Jim Fitterling, chairman and chief executive officer at DOW, Thomas Casparie, executive Vice-President of Shell Chemicals and Bernard Pinatel, President refining and chemicals at Total S.A.
Standing strong, moving fast
The 6th October will host a panel of logistics and supply chain professionals, reviewing the challenges faced by the industry and exploring how the petrochemical supply chain is reinventing itself to overcome the crisis.
Sharing new perspectives
The final day of the virtual event will look ahead to 'Sharing new perspectives' where viewers can take a deep-dive into the trends shaping China's post-pandemic recovery, with a particular focus on the energy sector, and form a new understanding of the post-COVID outlook for global cooperation, from trade to climate change.
Event participation is free of charge for delegates of EPCA companies. You can register for the event here.