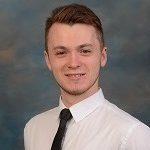 Boulet comments: "According to the Chemical Business Association (CBA), packaging is only obligated on its first trip through the packaging chain, once it has been emptied by the end-user it can be used again in its original form and for the same purpose without picking up any further obligation, allowing our customers to avoid additional costs related to Producer Responsibility obligations. This also helps customers that use Varibox products to preserve energy, material, labour and capital costs while greatly reducing waste."
Benefits
Aside from there being little impact on the supply chain due to there being no additional costs related to reverse logistics, using reusable IBCs means that chemical distributors are relieved from expensive, time and space consuming end-of-life management.
Using data provided from chemical distributors who use the Varibox products, Boulet says that the total value of ownership (TVO) of Varibox gives a result of 64 percent hazardous waste savings along its entire lifetime of 10 years.
Aside from supplying IBCs that are designed for reuse, Boulet shared important steps that the company is taking to show its commitment to sustainability.
"Berry Global, which Varibox is a brand of, has announced our sustainability strategy, 'Impact 2025', outlining an intention to reduce 25 percent of our greenhouse gas emissions by 2025, versus the company's 2016 baseline. We also joined the Alliance to End Plastic Waste in January 2019, as a founding member. Finally, in June 2019 the company became a signatory of the New Plastics Economy Global Commitment.
"In the future, we aim to improve our and our customers' environmental footprint by closing the loop and managing the end-of-life of Varibox products, effectively recycling them, allowing us to incorporate the recycled material into new Varibox products."
This article was originally published in Bulk Distributor's July/August issue.